Can I blog on Strikingly?
Definitely yes! You can add a Blog section to any of your sites and start blogging immediately!
You can access "Simple Blog" by logging into your Strikingly account. Click the "Edit" button for the site you want to add the blog section to. Lastly, click "Add a Section" in the toolbar editor where you'll see the option to add a blog section.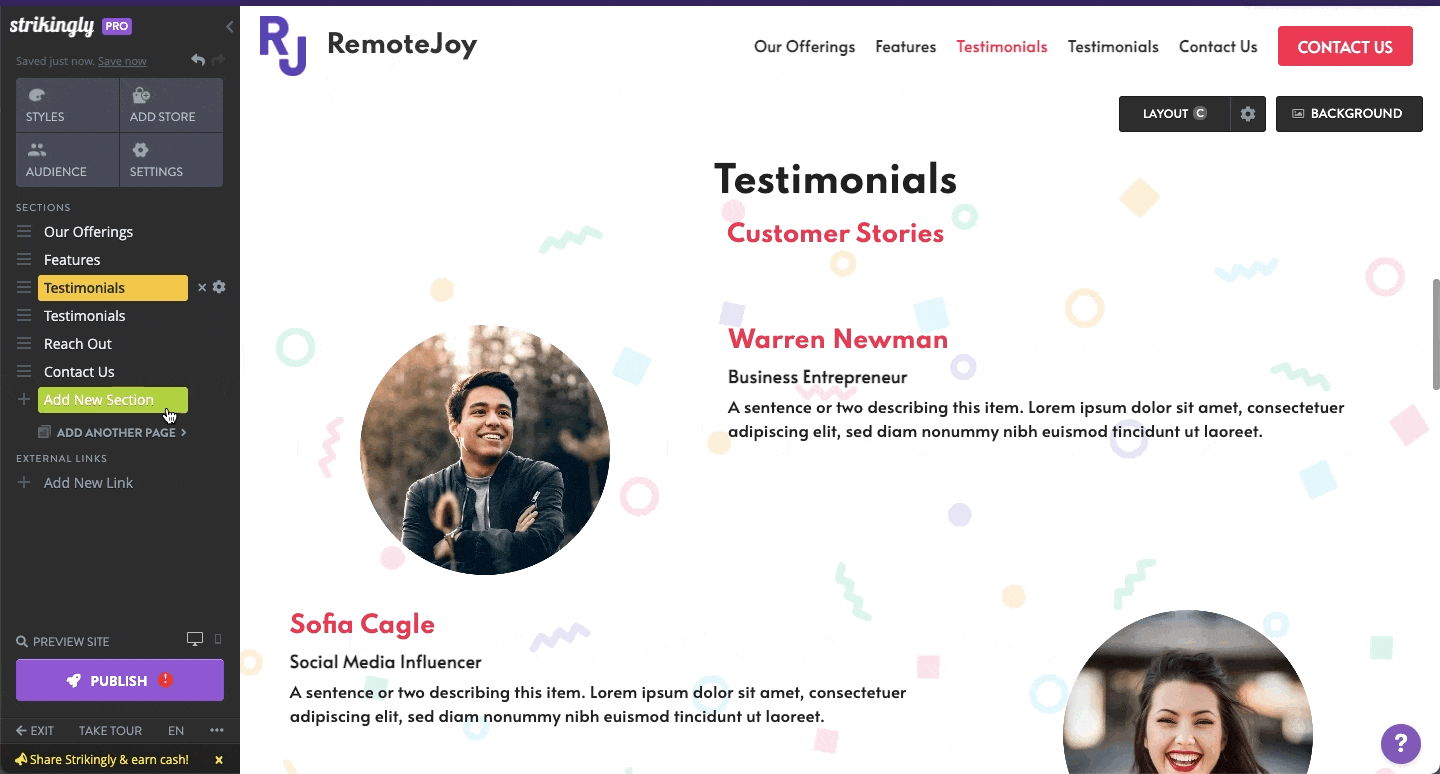 How do I add my first blog post?
1. After adding the new blog section, hover your mouse over the section and click "Manage Blog Posts.
2. Select "+Write New Post."
3. Start writing your first blog post by typing in any text. Or click the + sign to select other types of content you want for your blog ie images, video, button, and separator.


Note: You may publish as many blog posts as you can as there's no post limit. However, each blog post may contain up to 60,000 characters, including spaces.
We hope that you'll find this feature useful! In case you need assistance, shoot us a line at support@strikingly.com or chat with us.