Here's what you can do to earn more visitors:
1. Login to your Strikingly account to find your dashboard
2. Click the "View Stats" button on the right side of your site

3. Click "Simple Tips to Get More Visitors".
4. A pop up will appear.This is a mini slider showing the 5 steps you can do to get more traffic on your site. The steps you can do are: 
         a. Share your website (on Facebook or Twitter)



          b. Upgrade your email signature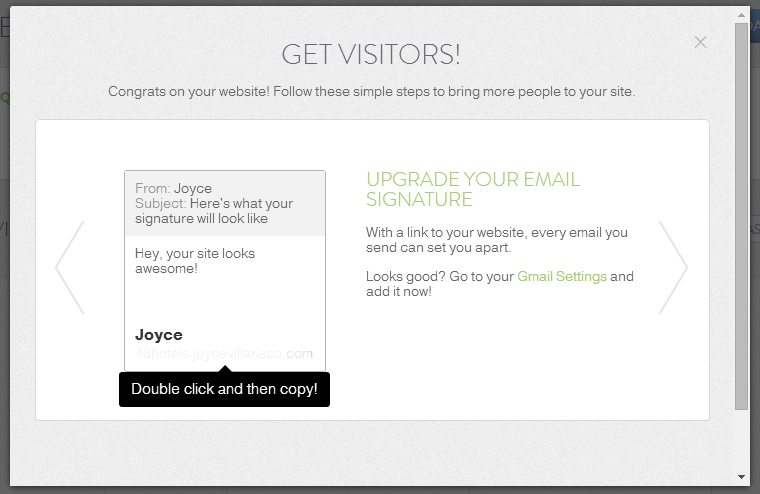 c. Update your Twitter Bio (or all of your Social Profiles)



          d. Get Found on Google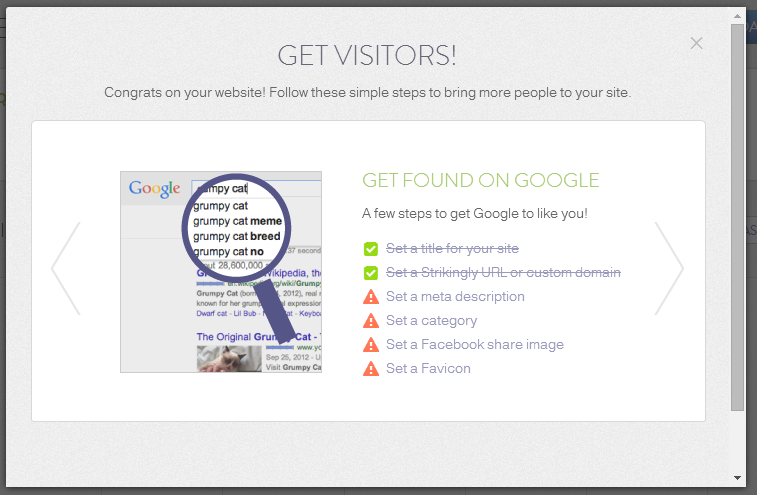 e. Advanced Tools



Make sure to navigate the slider using the left and right arrows!
5. Choose which step you will take. Of course, we recommend you do all :)
You can also access this feature from your site's editor by going to Settings > Advanced > Analytics.

In case you need assistance, shoot us a line at support@strikingly.com or chat with us.