Our latest templates have the ability to change advanced styles! These templates have lots more options for you to customize and play with, like template REMOTEJOY, INTERIOR, MEDITERRANEAN, ANDREA, FIGAPPS, etc.
Go to your site editor, click "STYLES". You will see a style panel with Headers & Navigations, Sections, Buttons like below. If you don't see it, you can switch to any templates above.
For example, you can change all kinds of styles for your navigation menu, from layout to spacing to color to the font size.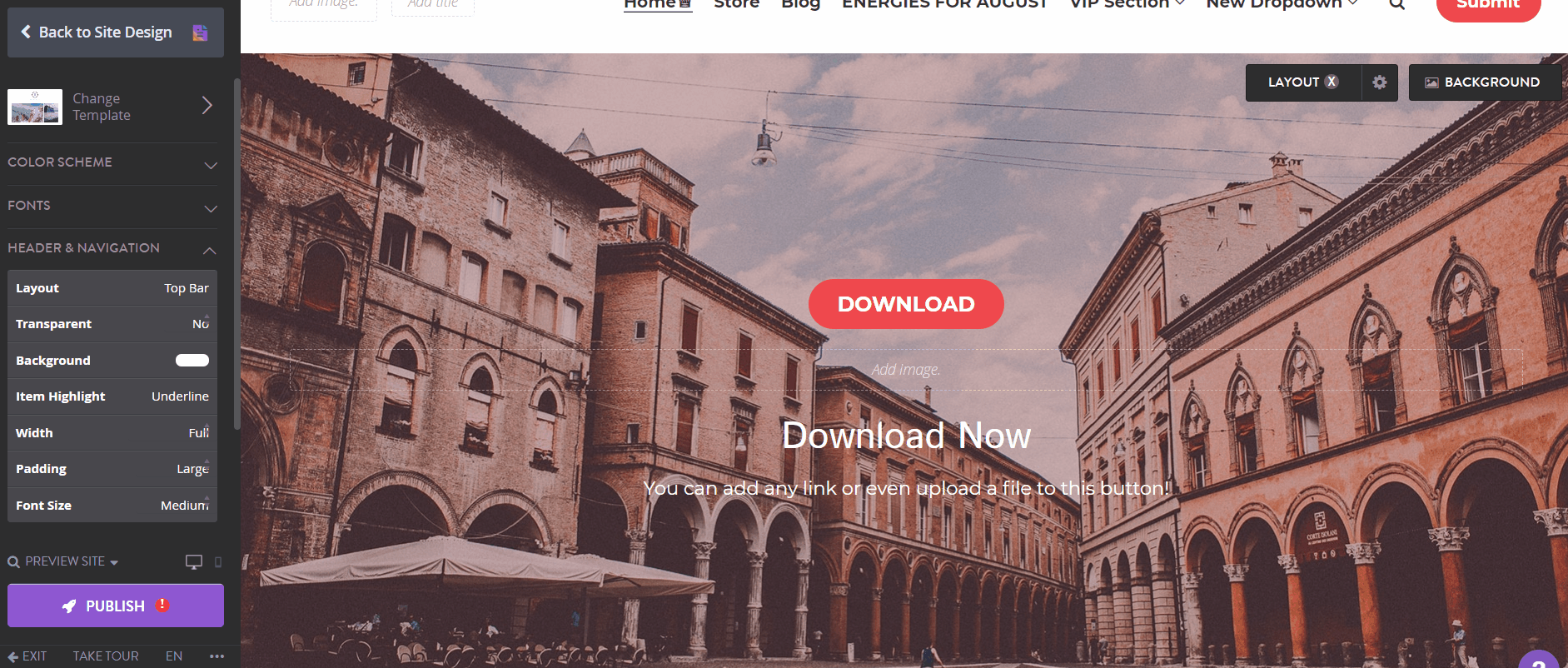 In case you need assistance, shoot us a line at support@strikingly.com or chat with us.