This guide walks you through the process of hooking up your Gandi domain to your Strikingly site.
You can send this link to your domain registrar support if you need help or if you'd like us to connect your domain for you, send us the info here!
A. Do this on your Strikingly site editor:
Go to you site editor and click Settings > Domains. Set your desired domain on the custom domain box and click "Update." 
If you purchased your domain from Strikingly, no need to do the following steps. We'll take care of the rest for you!
Notes: Make sure to type your domain in lowercase to avoid the "Page not found" error when accessing your site.
B. To set up your Gandi domain, follow the instructions below:
1. Login to Gandi. In the control panel, select your domain name to manage it. Click "Manage" for web forwarding.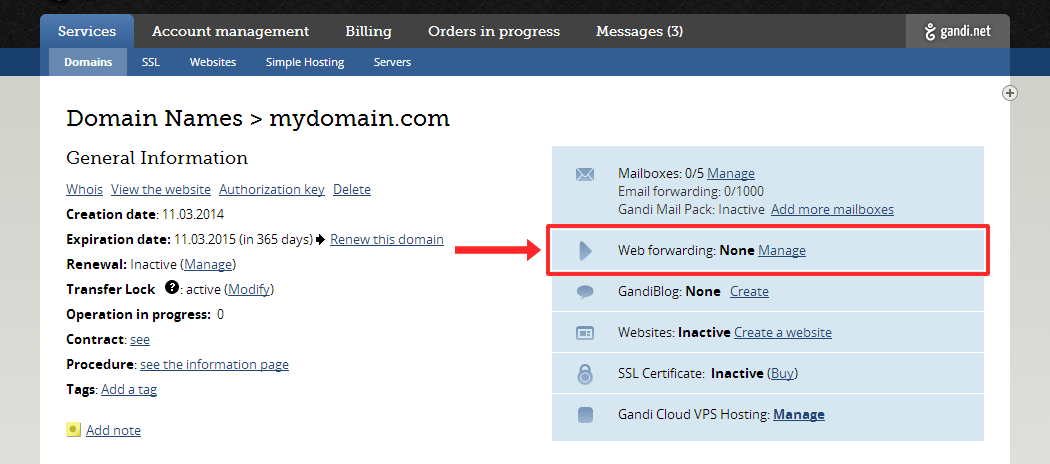 2. Here's how to set up the redirect. We want a permanent redirect your bare domain (yourdomain.com) to (www.yourdomain.com).

Note: yourdomain.com is an example and should be replaced with your own domain name.
3. OK, now return to your domain manager. Time to edit your zone files.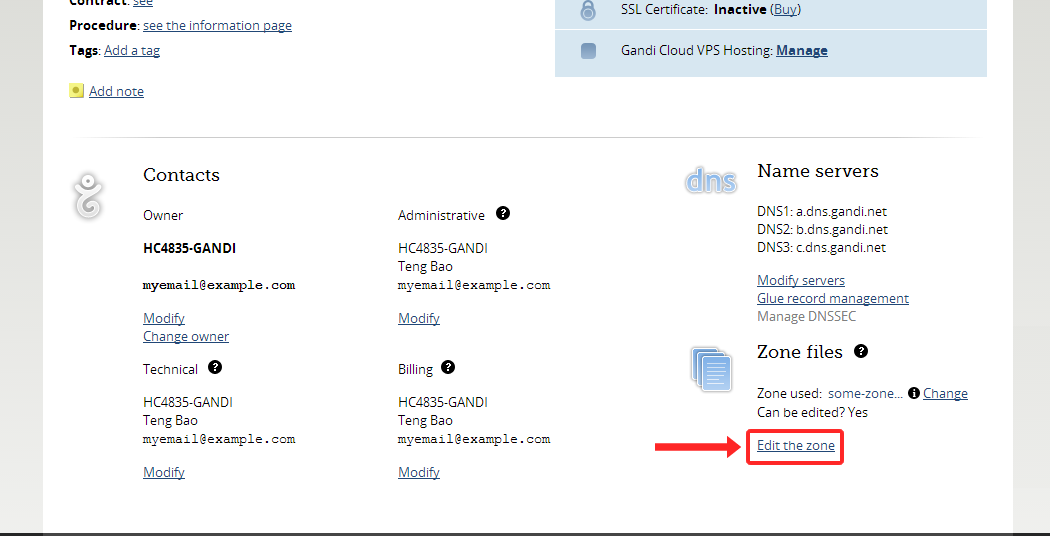 Note: If you can't edit this zone file, make a copy of that zone file, name it something like "Strikingly zone file", and then edit that one. 

4. Make a new version of this zone file.
5. Find the "www" record. It should be a CNAME record. (If you don't have this record, of if it's not a CNAME record, remove it and add a new CNAME record.)
6. Edit this CNAME record. Make sure it points to "www.yourdomain.com.s.strikinglydns.com." (Yes, put a dot at the end.) Then click "Submit".

Don't forget to change "yourdomain.com" to your own custom domain.
7. Finally, click "Use this version" to activate this version of the zone file that you just edited!  

8. That's it! Please allow 24-48 hours for these settings to take effect. Your domain will now be pointing to the Strikingly servers. Be sure to clear your browser cache before you check to see if the domain is working.
 
If your site doesn't go online after 48 hours, contact support@strikingly.com and include a screenshot of your domain settings so we can help!
Still not working?
If you are getting the "Page Not Found" error...
Check your Strikingly settings! Go to Settings>Custom Domain and see if your domain is set up. If not, enter your "www.domain.com" again. Update, publish, and check the page!

If this doesn't work or you get a "invalid domain" error, email us at support@strikingly.com or chat with us! Send your domain registrar screenshots and we'll help you find a way.