How do I embed a MailChimp Sign Up Form on my site?
MailChimp is an email marketing solution that helps you collect emails, design, send and share newsletters. If you're using MailChimp as your email marketing service, here's how you can embed the sign up form on your site--- making it easy to collect emails from your users!
Note: The MailChimp app is only for Pro users. If you're interested in using the app, you can upgrade to Pro here!
1) Go to editor > click Add a New section > choose "App Store & HTML".
2) Mouse over the section, then click "Edit"
3) Select MailChimp.
4) Grab the embed code by going back to your MailChimp dashboard.
5) Click Audience > Sign up forms > Embedded forms, then tweak your sign up form's design if you like :)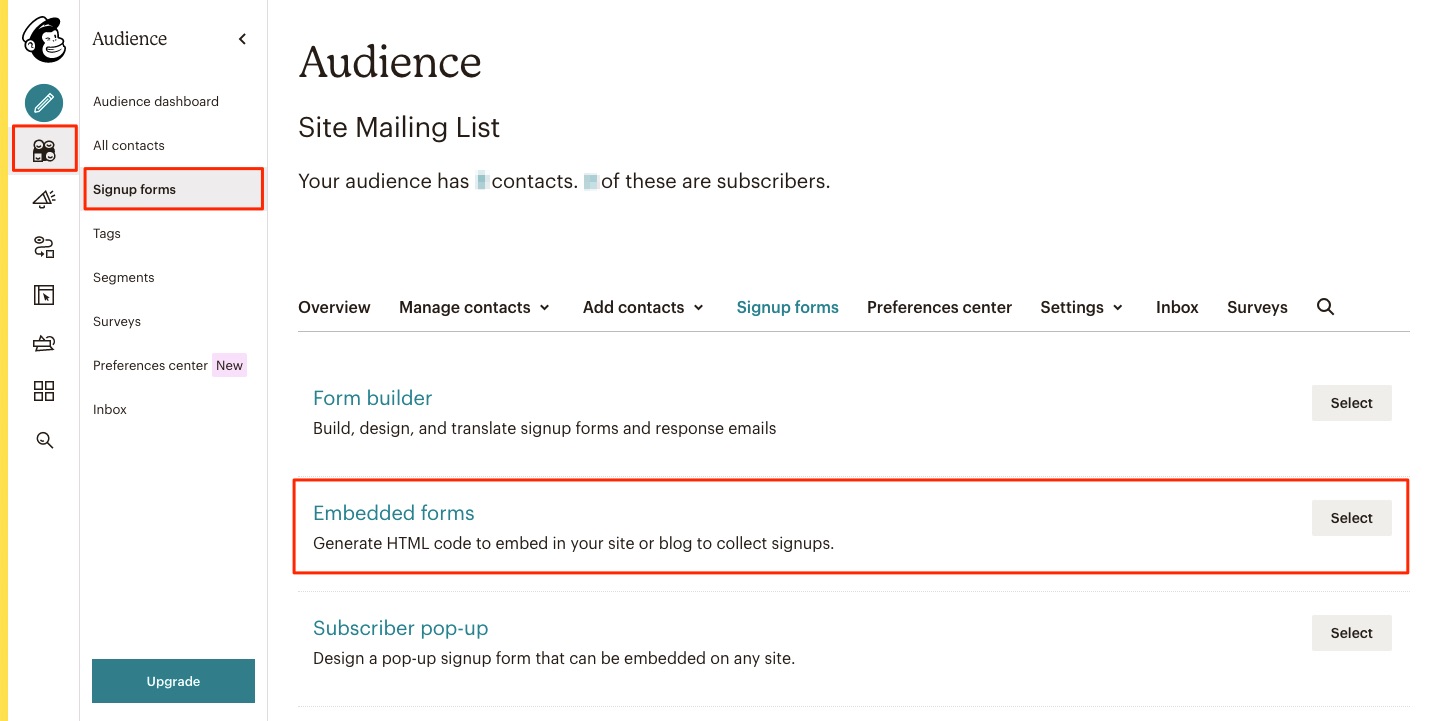 7) Copy the embed code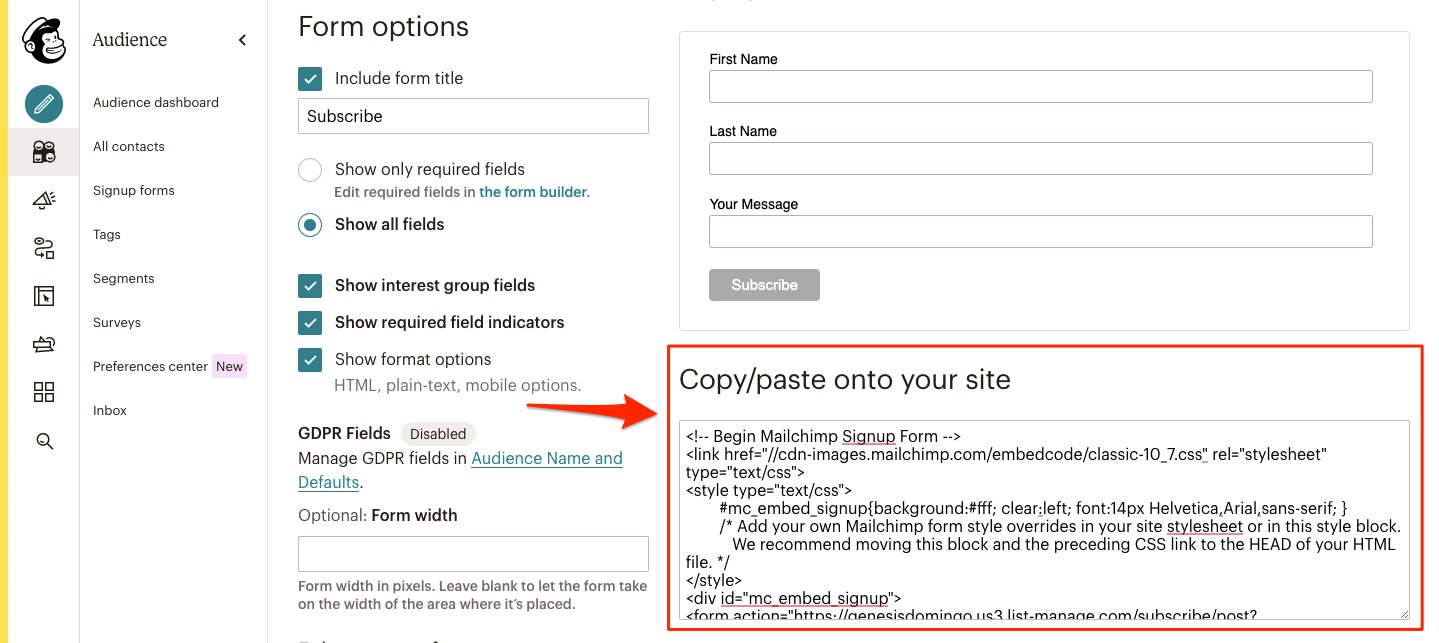 8) Paste into the MailChimp app then save.

9) That's it! You now have your MailChimp form integrated with your Strikingly site.
Make sure to click "Publish" so that the sign up form will appear on your live site!
In case you need assistance, shoot us a line at support@strikingly.com or chat with us.