Can I upload document files to my site? 
Yes,  you can now upload and files on Strikingly and your site visitors can download the file in one click. There are two locations where you can upload files:
      1.   Add Link panel for text editor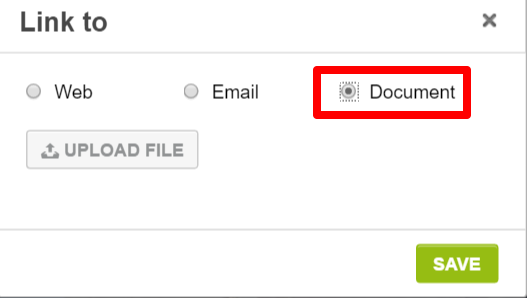 2.  Button Component (Call to Action sections & Media Sliders)
Note:
Single file size limit is 10MB. 

All users can upload up to 300MB for all sites.

Common file types are supported (txt, pdf, doc, xls, ppt, pages, key, numbers, wps, etc.)



In case you need assistance, shoot us a line at support@strikingly.com or chat with us.