For PRO users who are looking to build more complex websites with a lot more pages - adding dropdown menus to your site's navigation menu is a way to customize and organize your content.
Here is what the dropdown menu looks like: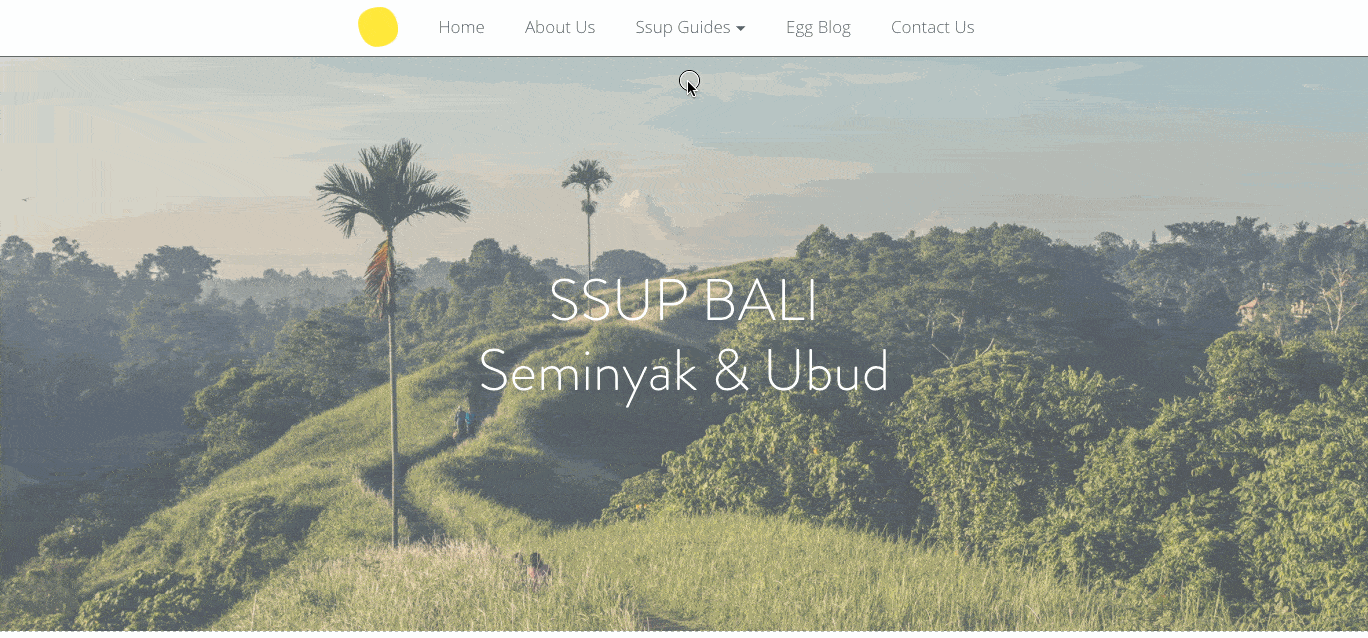 After setting up a drop menu, you'll see the dropdown title will have an arrow indicator. When your visitors hover over the dropdown title, a menu containing either links to pages on your site or links to external sites will expand out.
Please note that visitors will not be able to click on the dropdown title itself, only the items in the expanded menu.


Step 1: Enabling the Dropdown Menu
The dropdown menu option is only available to multi-page sites. You can enable the multiple page functionality in your site's setting panel - see our guide to creating a multipage site here.
Under your page manager, open the "ADVANCED>" option and select the [Add Dropdown Menu] button.
You'll see that a new dropdown item has been added - you can add up to 10 dropdown menus in one site.
Step 2: Name and Reposition the Dropdown Menu
Now, rename the dropdown and drag the menu to the right order in the navigation menu. Please note that you will not be able to replace the homepage with a dropdown menu. The first item in the navigation menu must be a page (and not a dropdown menu or external link).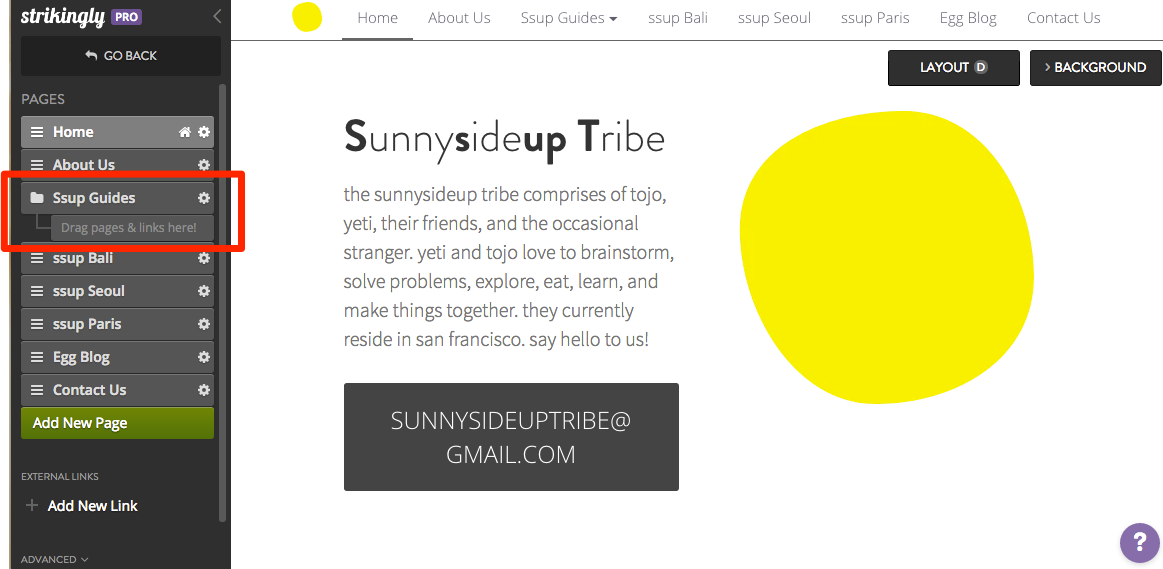 Step 3: Add Items to the Dropdown Menu
You can add up to 15 items (either pages or external links) to a single dropdown menu by dragging and dropping the pages or external links under the menu.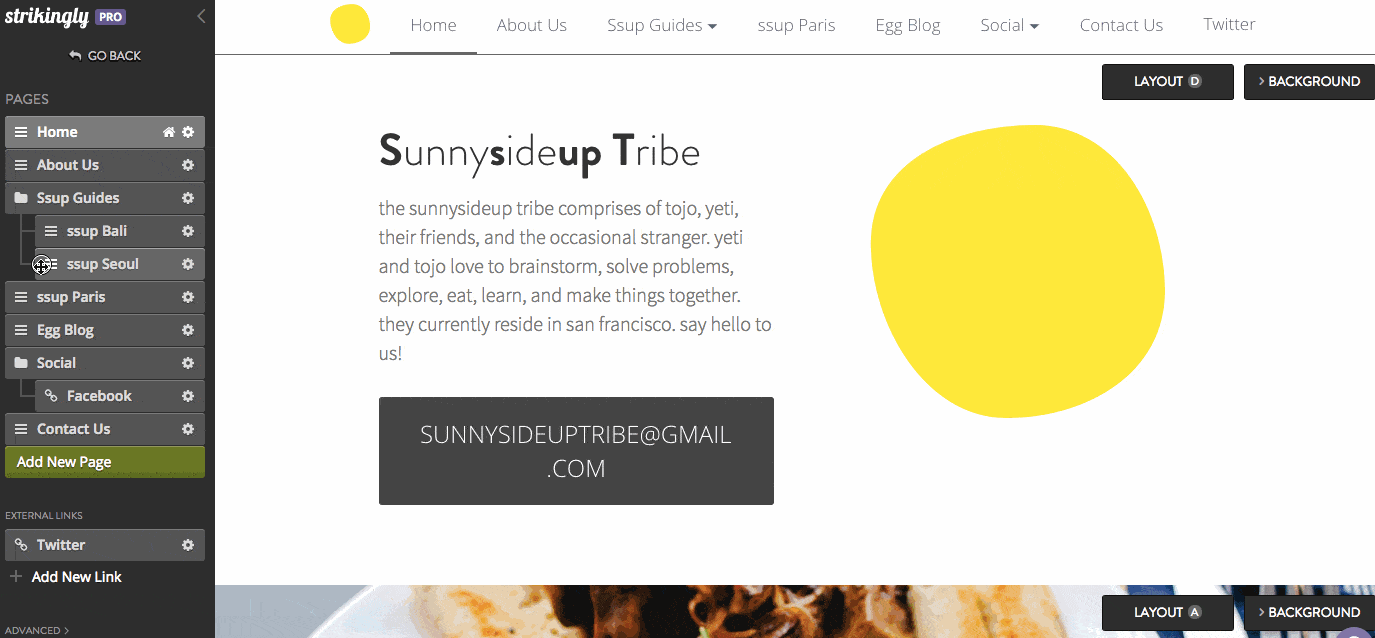 Creating a Dropdown Menu to Sections
If you want to create a dropdown menu that links to the sections of a page (rather than individual pages), use the external link functionality. Start off with a new dropdown menu.
Add the link to the page section by adding a new external link. For example, to create a dropdown item that links to the second section of this page http://sunnysideup.strikingly.com/photos, click [Add New link] under EXTERNAL LINKS and put the URL or select the page and section you want to link to.
Next, move the external links to the dropdown menu. In this dropdown, "Nature" links to the first section of this page http://sunnysideup.strikingly.com/photos, and "Urban" links to the second section on the same page.
Lastly, hide the original page that the sections are on by unchecking the "Show in navigation" options in the settings gear and publish your changes.
After setting up the external links to sections in the dropdown menu, you'll have a dropdown menu that looks like this: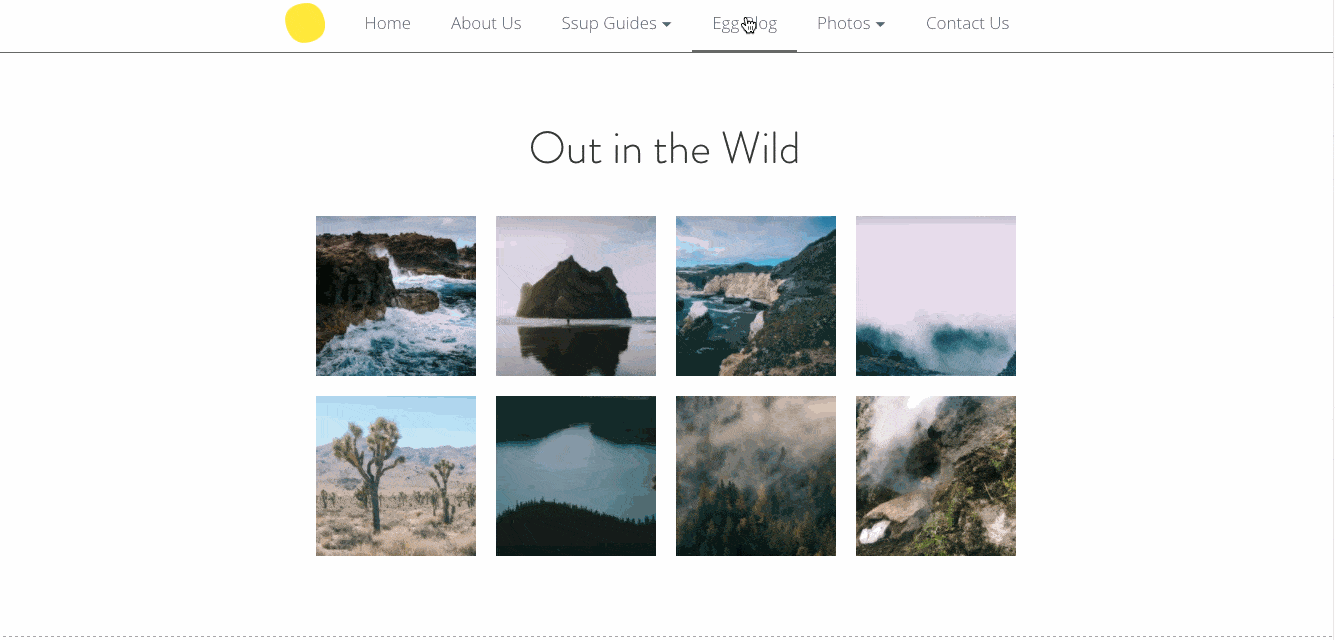 We hope you'll find this feature useful! Please let us know if you have any questions by emailing us at support@strikingly.com or chat with us. We'd love to hear your feedback!