Make your Strikingly sites come alive by adding animations! To enable animations, in your editor, go to Styles > Animations.

Page Scroll
Page scroll animations define how page content is revealed while scrolling down the page. For example, the "Slide In" animation looks like this: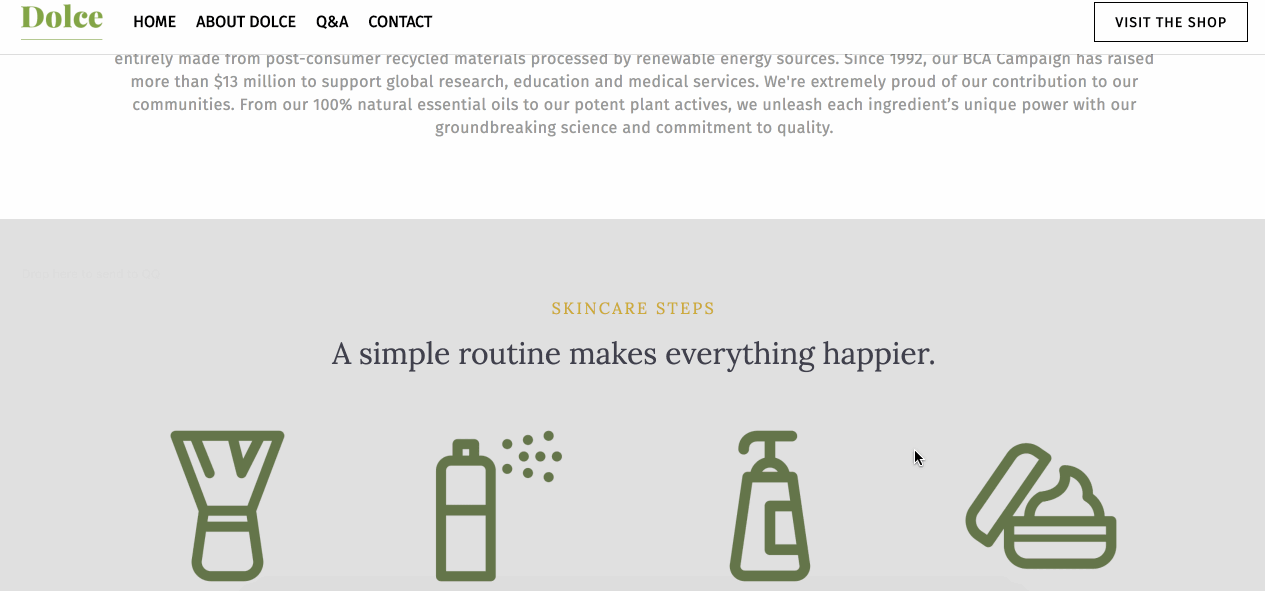 Background
Background animations define how background appear while scrolling down/up the page. For example, parallax backgrounds will scroll at a different speed than the foreground content. Here's what it looks like: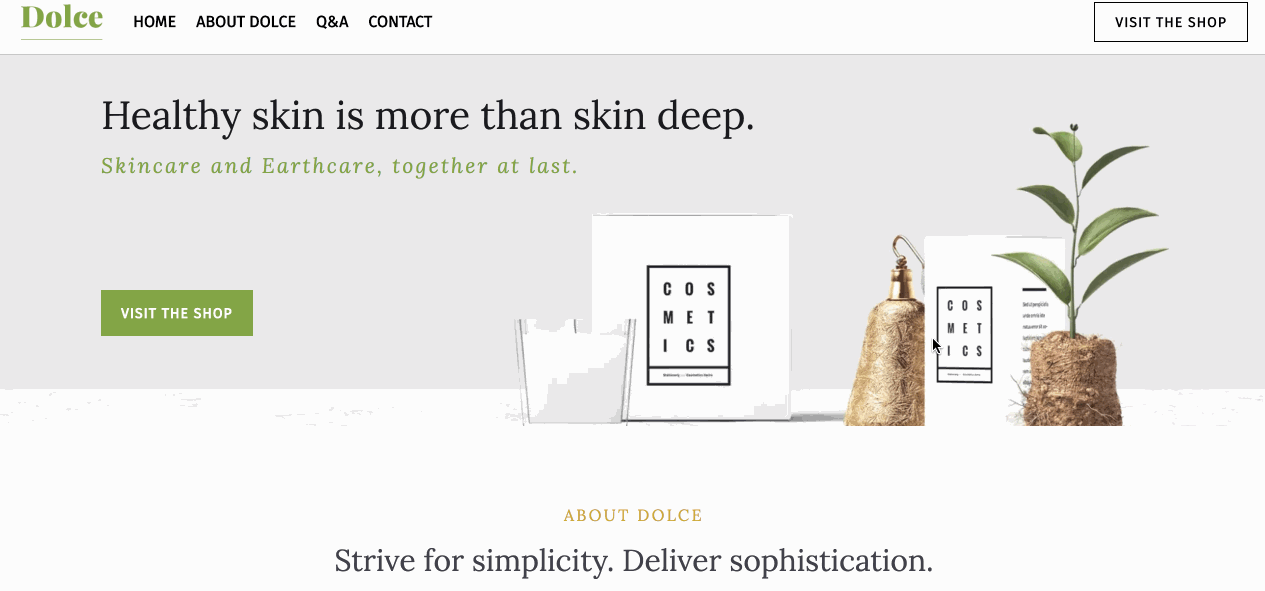 NOTE:
Page scrolling animations will not be applied to Text+Button Slider and Banner Image Slider sections.

Page scrolling animations will not be applied to sections with video background.

Background animation option will be hidden if there's no background images in any sections on your sites.

Since "Fixed" and "Parallax" are not supported in most mobile browsers, these two animations are disabled for all mobile browsers. Your visitors won't see the effect on their mobile devices.
Image Link Hover
Image link hover animations define the effects when you hover your mouse over images with links or gallery images. For example, the "Zoom In" effect looks like this:
To see all your new animations in effect, click on "Preview" button on the top left of the editor. Once you're done editing, make sure to Publish your sites to see the changes go live.
NOTE: Blog posts won't have animated effects. This is to provide a quiet and better reading experience to your reader.
We hope you find this feature useful! If you have any questions, please email us at support@strikingly.com or chat with us. We'd love to hear your feedback!